Bluetooth technology makes everything look good. Even when we talk about hearing aids, we have to look at the benefits of the mix. For example, you can listen to your favourite song while jogging without replacing your hearing aids with a pair of earbuds if your hearing aids come with Bluetooth technology.
What are Bluetooth Hearing Aids and How Do They Work?
Bluetooth connectivity with hearing aids gained popularity over the years because of its ability to get Bluetooth devices connected to the hearing aids. With Apple patenting specific Bluetooth connectivity with specific hearing aids, the importance of these hearing aids has increased in the last few years. With the patent, certain hearing aids can communicate with the iOS platform running iPhone, iPad, and even iPod Touch devices. Interestingly, Google is working on a similar compatibility standard that will work for Android users.
Bluetooth hearing aids allow you to choose added options for the selected hearing devices such as tinnitus relief, noise cancellation, and adaptive directional microphones with built-in technology.
Bluetooth opens a wide array of options you can use while you have your hearing aid in your ear.
Bluetooth Hearing Aids Benefits:
We now understand the Bluetooth Hearing aids can be a game-changer for hearing aid users across the world. However, we have to understand that there are some unique benefits we can enjoy with the help of Bluetooth in our hearing aids.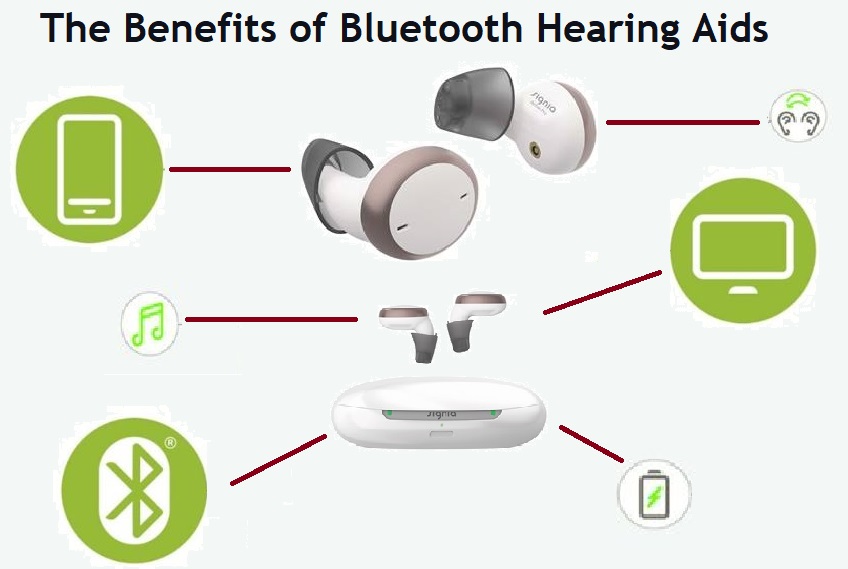 Personalized listening experience: Bluetooth hearing aids allow you to customize and amplify the hearing aid's settings for additional features such as music listening. You can control the volume of the stream with ease.
Multiple connections: With Bluetooth hearing aids, you can switch between devices easily and stay connected to multiple devices without an issue. This will help you in listening clearly when you wish to switch your viewing from your smartphone to your TV set.
Connectivity features: Staying connected to any Bluetooth-enabled electronic device is a blessing, especially when we know that we'll not face any issues while hearing the sounds.
Better Sound Quality: With Bluetooth-enabled hearing aids, you are bound to experience superior sound quality while communicating with others and streaming audio. Bluetooth signals are usually very stable, and it even helps in avoiding interference or signal instability.
Best Bluetooth Hearing Aids of 2021
If you're looking for the best Bluetooth hearing aids of 2021, the following pointers will help you learn about them.
Widex Hearing Aids: This brand offers a variety of Bluetooth hearing aids and is best for iPhone users.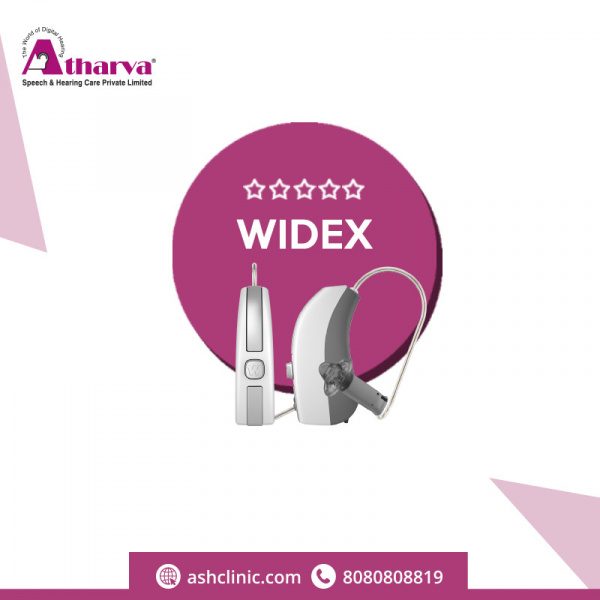 Signia Hearing Aids: This brand offers the sleekest Bluetooth hearing aids, and the pairing process isn't troublesome at all!
Phonak Hearing Aids: This brand offers the best Bluetooth hearing aids if you are suffering from severe hearing loss.
Starkey Hearing Aids: If you are looking for the best high-tech Bluetooth hearing aids, Starkey has some amazing options for you.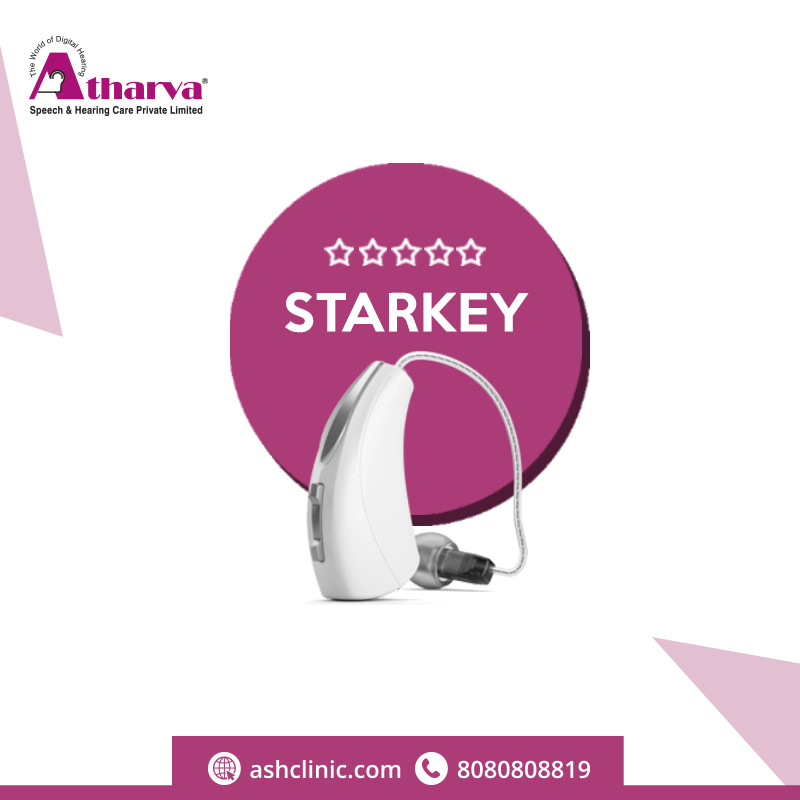 How to pair Bluetooth hearing aids to a smartphone?
If you're trying to pair your iPhone or Android smartphone to the hearing aids, we can help you in completing the task without any complications.
Step 1: Switch on Bluetooth on your smartphone.
Step 2: Turn on 'hearing aids' accessibility.
You can pair your hearing aids on your iPhone by going to Settings>Accessibility>Hearing Devices. Android users can go to the Bluetooth menu to turn on the feature.
Step 3: Select your hearing aids to complete the pairing process.