Hearing loss in one ear (Single-Sided Deafness)
We should try to understand that hearing loss is not use a small thing. Hearing loss on one side or both sides can impact our daily routine, and we have to understand how we should take things forward. We have to understand the causes of the same and even look for the likely treatments that can be considered for a reasonable solution.
In this post, we will stress on causes and treatments for hearing loss on one side.
Causes of hearing loss on one side
While many possible causes affect our hearing on one side, we should be talking about some of them in brief so that you get an idea about the same and keep your hearing safe. It is seen that when someone has an injury to their ear or a particular illness that may have an impact on their hearing, they start to feel hearing loss on one side. This can also happen because of a tumour. Many people have suffered from hearing loss on one side of their ear because of a tumour. Just has been noted in a number of cases, and so if you have had an injury or suffered from tumour in the recent past, it could be the reason because of which you are not in a position to hear properly from both ears.
Lastly, we would also like to say that when an individual is exposed to someone certain drugs that can have an impact on an individual's hearing, it can have a negative impact on the person's hearing skills from one side.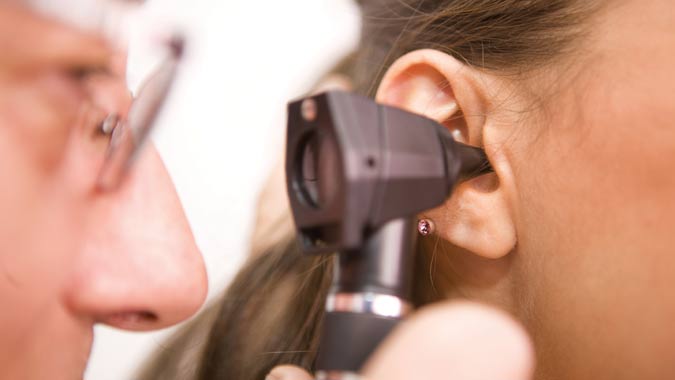 How do you fix Hearing loss in one ear?
Diagnosing the situation is very important. If you have been satisfied that you have lost your hearing skills from one side, it is important to look for the right treatment to feel confident about yourself once again.
Treatments for hearing loss on one side
1. Surgery is one of the most important things that can be considered in your situation if it has reached its peak. Not every situation demands surgery, but you have to understand that it will be essential in order to remove a tumour or repair your ear if the situation has gone bad.
2. Antibiotics can be taken to treat the infection, and they can be a good solution for you if your hearing loss has been because of a minor infection in your ear. A medical professional will be in a much better position to help you know whether taking and vertex will help your case or not.
3. Certain medications can be considered if you have hearing loss from one side. There are medications causing hearing problems as well. So, if you stop taking them, you might get the solution you need.
4. Hearing aids
If you want, you can even look for a digital hearing aid and get the solution you need at the moment.
However, if you are planning to invest in a hearing aid, you must look for the best hearing aid center in Mumbai.